VENTIS CARD. Request it at your BCC bank*
Many benefits and exclusive services to make your shopping experience easier, safer and unique.
*Ventis card is reserved only for italian clients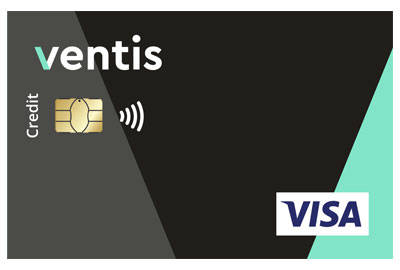 Become a Supershopper!

If you spend at least 1000€ on Ventis.it throughout the year, you will receive a 50€ gift voucher and earn free shipping under 5 kg for all your purchases in the following year

5% di cashback

At the end of every month, 5% of your purchases on Ventis.it will be credited back to your account

2 free returns a year

With the VentisCard, you are entitled to two free returns per year, starting from the date of issue.

Easy purchase ®.

Satisfied or refunded within 30 days of purchase with VentisCard. One-year extension of the legal guarantee on purchases with VentisCard.

If you use it, don't pay it.

If you spend at least 12,000€ a year, your annual 60€ fee will be reset.

BCC Card Customers Area

Keep everything under control with the customer area of www.cartabcc.it or from the MyCartaBCC app.

3D secure online shopping services.

Enable the card for online use on 3D Secure websites from your customer area in the portal www.cartabcc.it.

Expense notifications.

For each purchase made, you will receive a notification via the MyCartaBCC app or by Text.

Contactless technology.

Bring the card closer to the enabled POS. Under €25, you do not need to enter your PIN.

Chip & Pin.

Conclude all your purchases by entering your PIN.